ABOUT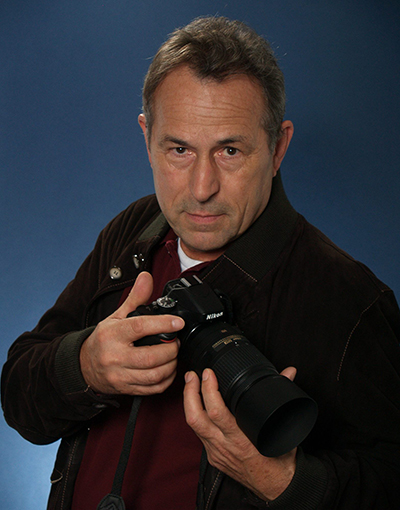 Taking pictures is exciting. For thousands of years mankind experienced stress and satisfaction in hunting and gathering. When I am out with my camera, the basic feelings are not so different. If the desired animal comes into view, I may have only a couple of seconds to capture the perfect shot, provided the light is perfect and the right lens is in place. The technical side of the camera equipment and the unpredictability of nature make for an appealing and rewarding combination.
A long time ago I had fun working with my Nikkormat analog camera but for the last few decades I haven't had time to enjoy this wonderful hobby. A few years ago, I took up my hobby again. Now digital cameras surpass all the dreams of sharpness and design that we all had in the days of analog photography. My interest in taking pictures is not so much to compete with other photographers, it is more to gather unique photographs like I collected postage stamps when I was a kid. In those days we were just a couple of friends sharing our collections, while today anyone who has interest worldwide can view our latest productions.
There are mountains all around my home. This is a great advantage but often things happen more slowly because there is no need to rush: the mountains will be still around tomorrow. It is surprising how many new and different aspects of the often-photographed lakes, rivers and landscapes can be found. Every day out with the camera adds exciting new pictures to my collection.
And there is Africa. There are many regions I have travelled in Africa but for the last four years I have kept coming back to Botswana. It is a small country but offers great wildlife and landscapes. It is impressive to learn the native people's intrinsic sense for nature and conservation, something hard to find in the western world.
Are you interested in prints on high quality paper? Or do you have a commercial interest to license or purchase my photographs? Please get in contact with me.